---
History - A few words about Close Lake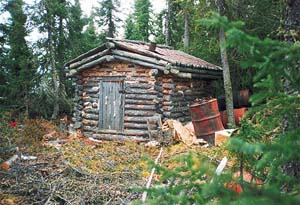 In the early 1900's, Close Lake was home to a man named Fred Darbyshire. Fred spent some 40-odd years in northern Saskatchewan and the two cabins he built are still there just the way he left them 30 years ago. During the 60's, the lodge, where it is located today, was used as a gas drop-off. They would haul gas there as a half-way point for planes flying as far north as Lake Athabaska.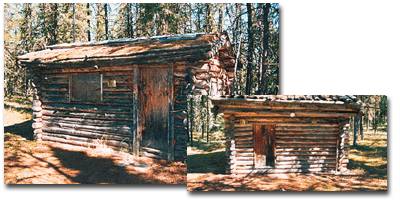 Then in the 80's, it was leased and used as a fishing camp and since then has changed hands a couple of times. We purchased the camp and took over operating it in 1996. With many improvements made over the last 5 years, it has become a really relaxing place to spend the summer. The lake got its name from a young soldier by the name of Kenneth Close who lost his life in World War II so we could live in the freedom we do today. There is a book about the Close Lake area called "Face the North Wind".
---
Cabins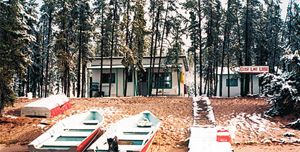 Our cabins are rustic but comfortable. We also have a shower house with hot & cold running water.
---
Getting There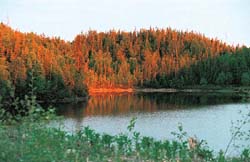 The drive to Close Lake Lodge has been made from as far away as Wyoming (about 1100 miles) to Points North which is a central air base for northern Saskatchewan. The drive can be a long one if you don't like driving, but it's as pretty as they come.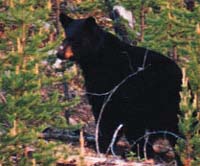 Wildlife are numerous — we have seen moose, bear, wolves, coyotes, foxes and lynx. The rivers you cross and the lakes you drive beside are just gorgeous.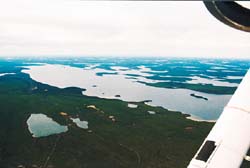 Once you arrive at Points North, it's just a 43-mile flight in to Close Lake. The charter leaves Points North at 1:00 p.m. and arrives in camp a short time later to drop you off and pick up the clientele in camp for their return flight back. If you would like to come a day early, there are rooms and meals available at Point North. For those of you who would rather fly, there is a charter that leaves from Saskatoon, Saskatchewan.
---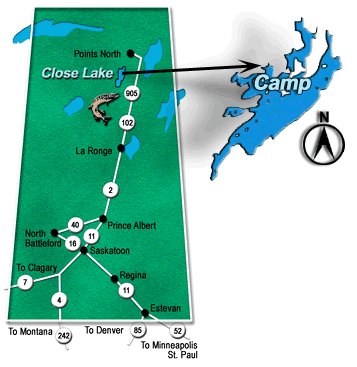 ---